Abused Dog Left To Die In A Trash Bag Makes An Incredible Transformation
One German Shepherd puppy got a new chance at life after being.
According to a Facebook post by Animalluvr's Dream Rescue, 9-month-old Cora was spotted by a "good Samaritan" before her former owner had the chance to throw her away into a ditch.
Cora had been stuf.fed into a trash bag and was about to go into the ditch and to her dea.th when the kind-hearted bystander pleaded with the man to give them the dog. The man initially threatened the good Samaritan with a gun, but eventually gave in and allowed them to take little Cora.
The bystander promptly rushed the emaciated dog to the Veterinary Emergency Group in Tampa, Florida where she could be revived back to health.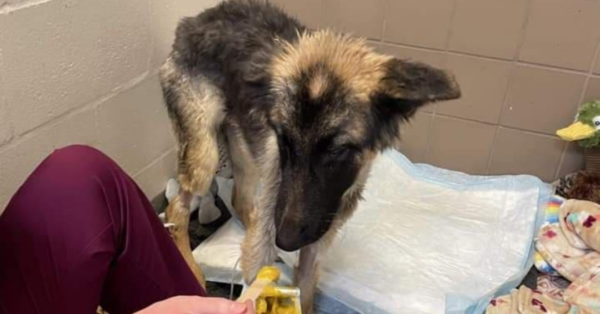 She was in absolute t.errib.le condition and knocking on de.aths door from the horrific neglect she has been through. Covered from head to tail in urine and feces, too weak to even lift her head, body temperature, blood sugar and blood pressure too low to even register, skin and bones, no fat or muscle on her and the only sign that she was still alive was her blinking, taking shallow breaths and her heart beating.
After receiving care in the ICU, including a blood transfusion, IV fluids, and antibiotics, she slowly started showing signs of recovering. She eventually was able to lift her head and even wag her tail!
Once stable, the little pup was transferred to the care of Animalluvr's Dream Rescue.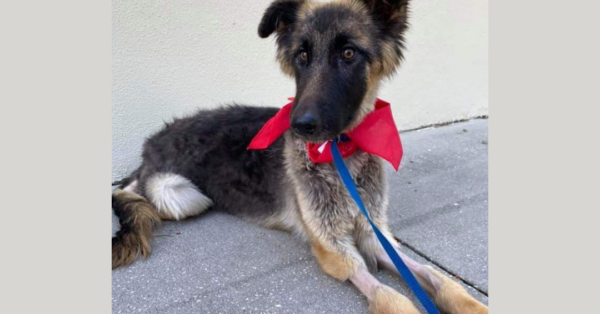 Cora is living in a foster home while she goes through physical therapy to regain her strength and learn basic skills, like going potty outside.
Cora will be available for adoption once she's deemed ready by the vet and rescue workers caring for her. She's still got a long way to go but she's making so much progress and her future is looking bright.
It's amazing what a difference one person can make by speaking up and doing the right thing, as the good Samaritan did with Cora.
I pray this beautiful dog lives a life filled with loved and protection. He deserves it. God bless him.
Please 'SHARE' to pass on this story to a friend or family member.