Homeless Poodle Just Realized She's Being Rescued And Has Sweetest Reaction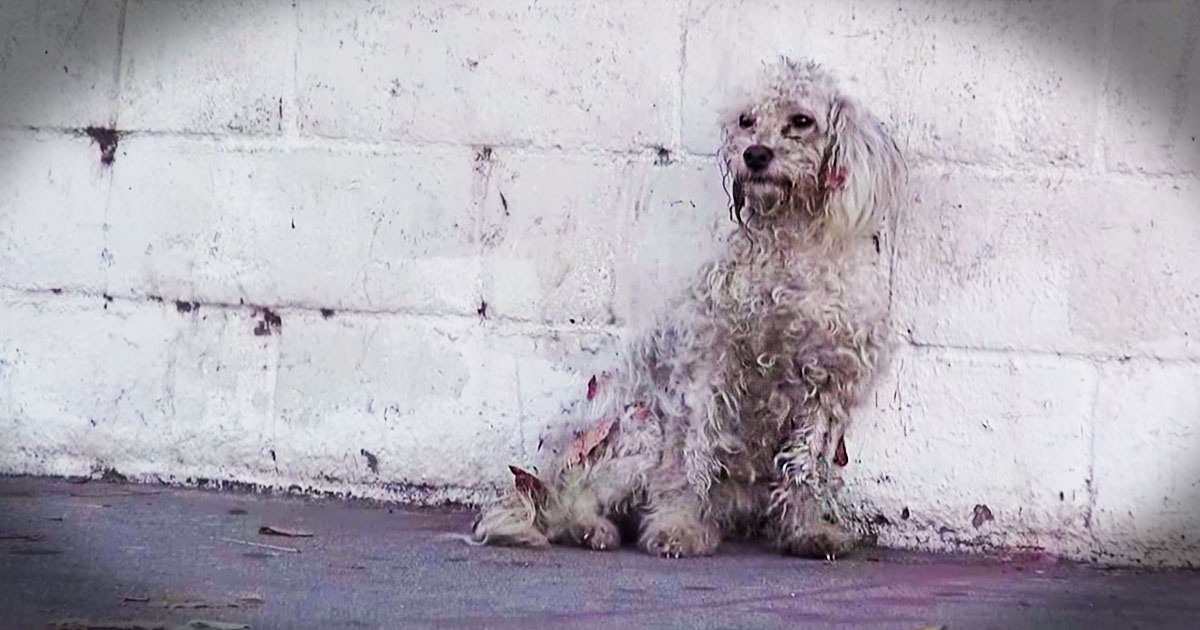 Grab some tissues. You'll need them.
Dogs have such forgiving, loving natures as this story demonstrates! When Annie Hart from Rescue From The Hart and Eldad Hagar from Hope for Paws received an urgent call that a homeless dog had been hit by a car, they rushed to find her.
They spotted the bedraggled Poodle hunched on the side of the road. She was dirty, hurt and scared when Annie first approached her. But despite her poor condition, she gave Annie kisses the moment she was held.
The rescuers named the dog Layla on the way to hospital. Layla had damaged intestines and needed emergency surgery, but she pulled through. She spent two weeks in hospital, but she was regularly visited by her first-time foster parents to get doses of love and attention.
Layla is currently on the mend and when she's better she will be available for adoption through Rescue From The Hart.