Dog With Severe Burns Miraculously Saved By Vet, Their Reunion Will Tear You Up
This dog's recovery is a miracle!
When a wildfire in Florida got out of control, the local fire-crew responded immediately to save lives. Soon, a member of the crew heard a faint bark from among the pines and went in to investigate.
The fireman was shocked to see an abandoned guard dog chained-up to a tree on the property. The dog, later named Smokey, was taken to the nearest hospital for immediate treatment of his third-degree burns.
Smokey was later transferred to a specialized burn-care unit under the care of veterinarian Dr. Latimer. Dr. Latimer was heartbroken to see Smokey slowly losing his hold on life, so he resolved to do everything he could to help him survive.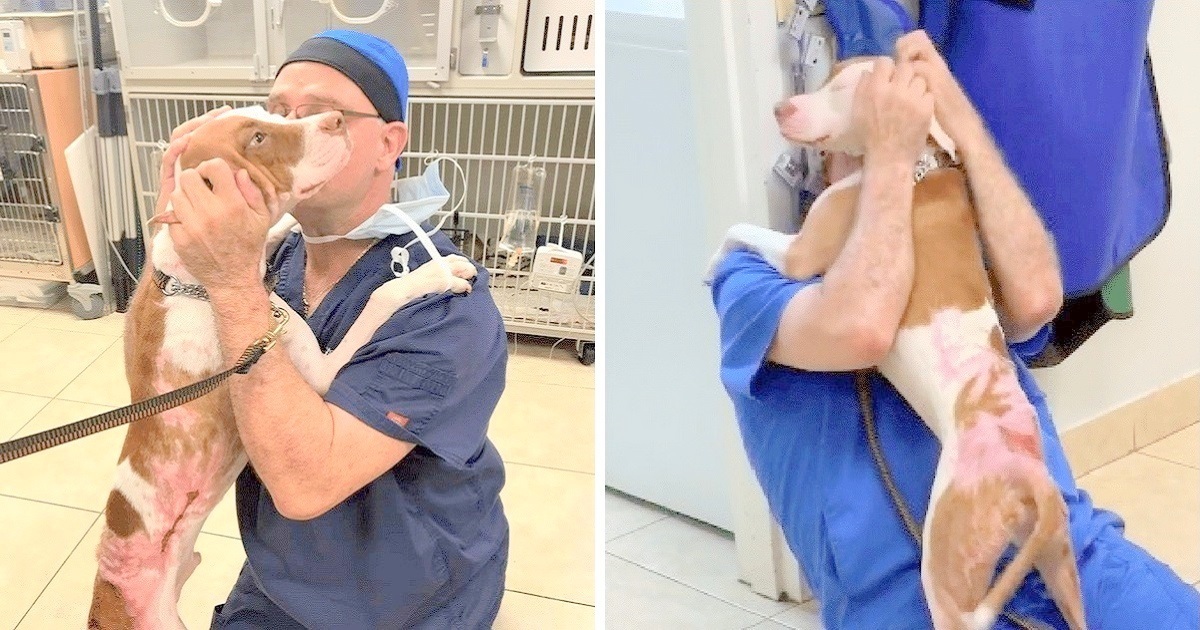 After weeks of tender love and specialized care, Smokey was able to beat the odds and come out as a survivor! He never experienced a loving touch as a guard dog, but in the hospital, he experienced the true meaning of being a cherished and nurtured pet!
Smokey also goes on to greet his other caregivers with lots of hugs and kisses. Smokey (now named Fenrir) has left his life of abandonment and abuse far behind, and to him, everyone who helped him survive is an angel!
Click the video below to watch this heart-touching reunion between Smokey and Dr. Latimer!