Soldier Waited Anxiously At Airport, Turned To See His "Battle Buddy" Running Towards Him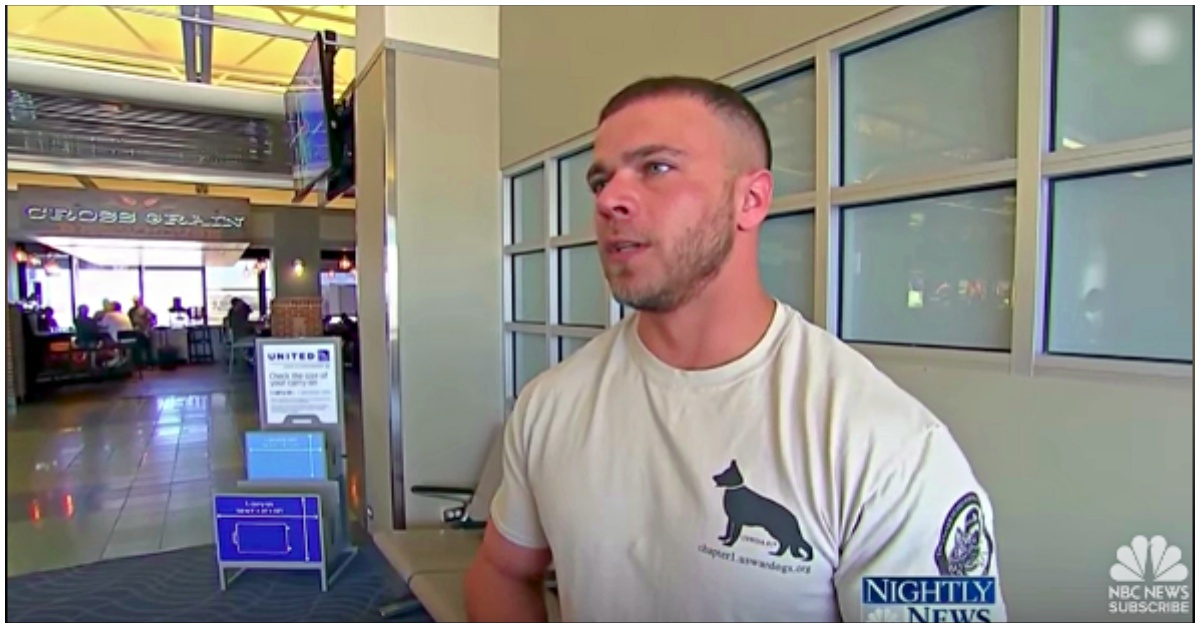 As Army sergeant Tom Hansen waited at the airport, excited but a bit nervous, his special someone was making her way towards him. Their reunion was incredibly touching so, don't take your eyes off the screen or you'll miss the firework moment.
We celebrate our freedoms with days filled with happiness and choices. But we didn't get here without great sacrifice and loss. Our American heroes put their lives on the line so we can live in the greatest country on earth. And not all of those heroes have two legs. "War Dogs" have been fighting alongside our soldiers for centuries. Their duties are absolutely essential, especially to the soldiers they serve with.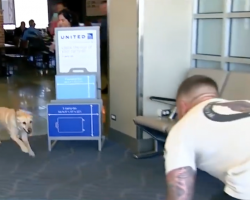 Army sergeant Tom Hansen served alongside canine partner Taylor, affectionately known as Tay-Tay. But like many canine partners, she had to be left behind and spend time in a military kennel until official retirement. The dogs are then put up for adoption and if the handlers want to adopt the dog themselves, they have to pay for it all out of pocket.
One loving citizen, Molli Oliver, a flight attendant with United Airlines, makes it her mission to facilitate reunions between handler and their retired canine partner. But boy, it isn't easy! She uses her own resources to do it, flying with the dog around the world if needed. And she does it out of love.
"I love the dogs, and I love my military that's taken care of my freedom my whole life, so it's a win-win to combine the two," Oliver said.
As Hansen waits at the airport, excited but a bit nervous, his special someone is making her way to him. Their goal is to spend the rest of Tay-Tay's days living happily together. Their reunion is incredibly touching! Don't take your eyes off the screen or you may just miss the firework moment!