Lost Dog Treks 9 days and 35 Miles Through Wilderness To Find Her Way Home
This missing dog's return home is nothing short of amazing! Georgia is a rescue dog from Hurricane Katrina, so she knows a thing or two about surviving. But the 8-year-old Shar-Pei mix must have really put those skills into action when she got separated from her human, Kris Anderson, during a hike in a rugged region of southern California. Georgia not only trekked for 9 days, she travelled 35 miles to get home.
Kris, 64, is an experienced hiker and took Georgia and her other dog to the Los Penasquitos Canyon Preserve on June 27. The trail is one they've been to before but Georgia wandered off and didn't return.
"Half way to the waterfall, I heard the dog barking and it ran off," Anderson told ABC News. "She gets so focused on critters and it's hard to pull her away. In the past, she's run away a couple of times before on walks but she would come back."
Anderson went out searching by herself and with a park ranger for the next few days to find Georgia without success. The park ranger told her there wasn't much chance of Georgia making it with the coyotes and mountain lions in the area.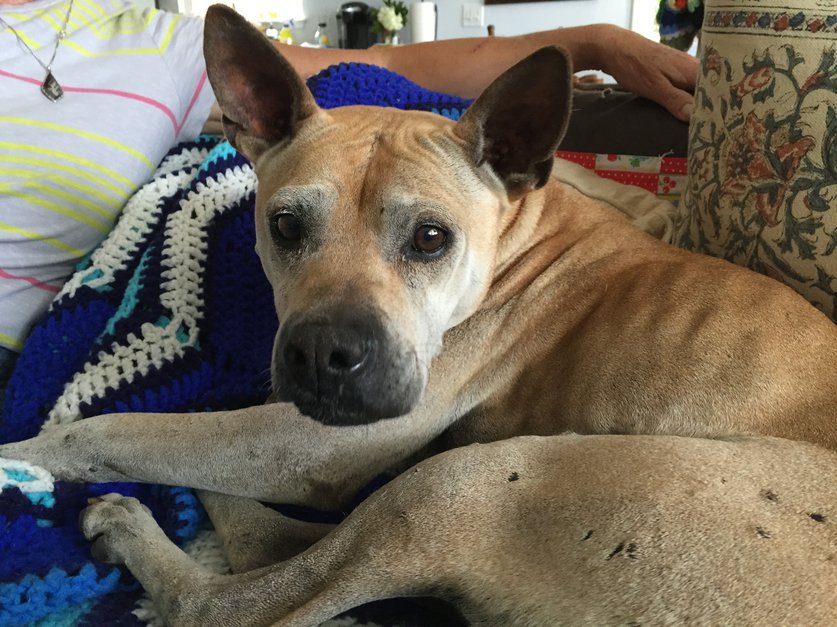 By the ninth day, Anderson had given up hope that Georgia would come back, thinking that no one could make it out there after so long. That's when she heard the doggy door open and close and there was Georgia!
Georgia walked in and jumped up on her bed, no worse for wear. The vet was astounded by how good a shape Georgia was in. She had lost a few pounds and was dehydrated but otherwise she was in good shape.
"It sounds corny, I know, she's a dog – but to me she's my baby," Anderson told NBC 7. "I never thought I'd see her again, and she's special to me."
Share Georgia's amazing journey home with your friends and family!