Dog Thrown From Motel Balcony Adopted By Disabled Marine Veteran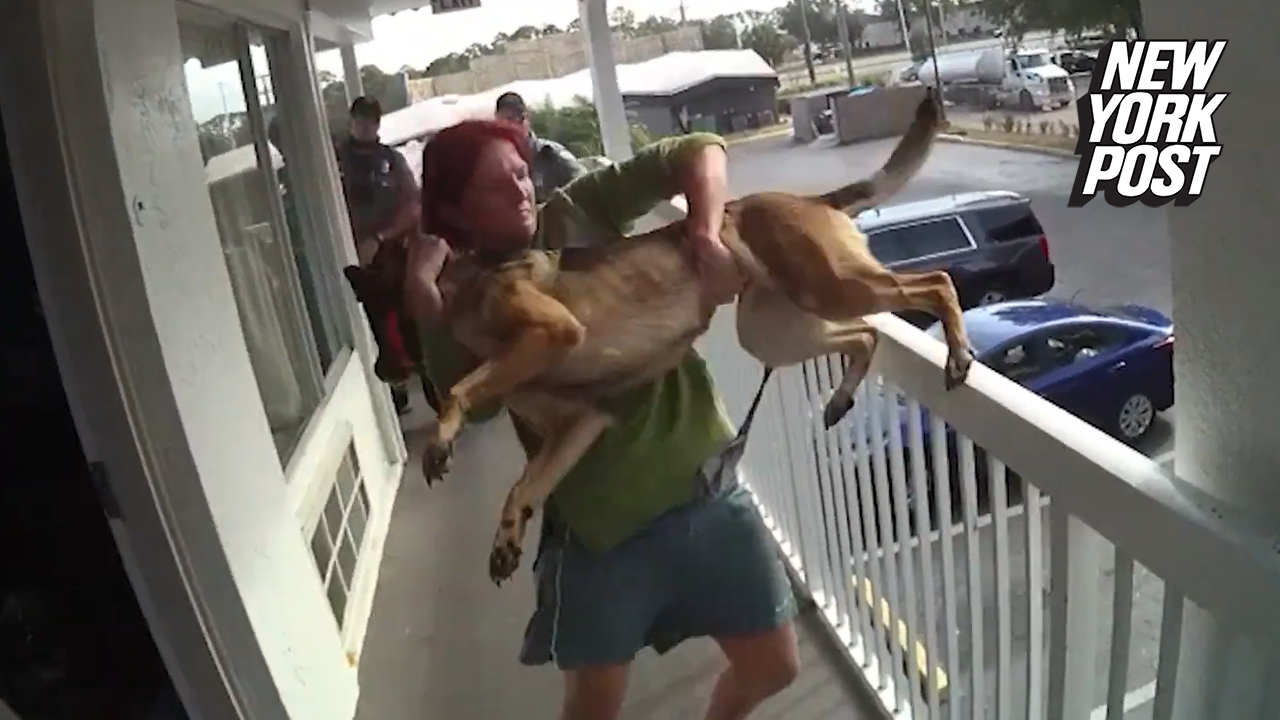 The video shows that the police witnessed the incident with their own eyes…
A German shepherd survived being thrown from a second-floor motel balcony in Daytona Beach, Florida, and finally got the happy ending she deserves.
Officers arrived at the Motel 6 after a woman threatened to jump, but when help appeared she emerged from her hotel room with her dog. She shocked rescuers when she picked up the dog and threw her off the balcony.
Allison Murphy was arrested and the dog was taken in by Volusia County Animal Services.
The one-year-old pup landed on her feet and only suffered minor injuries from the fall, so rescuers decided to name her Miracle.
Alicia Dease, one of the responding officers and Volusia County Animal Services Field Supervisor, fostered Miracle and described her as "incredibly intelligent. She's eager to please, love and have fun."
Three months after the incident, County Court Judge Wesley Heidt ruled Murphy, Miracle's first owner, was "unable or unfit" to care for an animal and gave custody to Volusia County Animal Services.
Murphy is banned from owning any animal for five years and was ordered to pay $1,127.24, the cost of Miracle's care and treatment.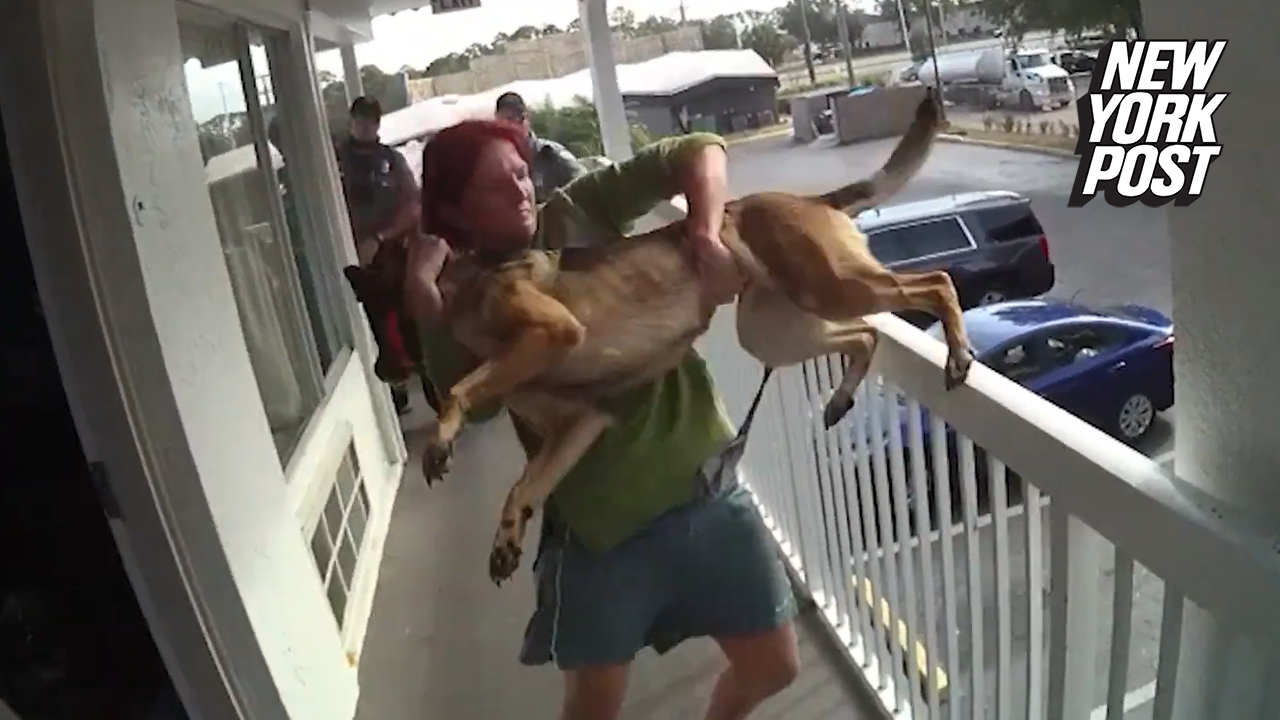 "We're gratified that working with our law enforcement partners, we were able to intervene and protect Miracle from any further harm," Volusia County Animal Services Director Adam Leath said in a statement.
"It's a day we have all been waiting for."
As for Miracle, she has already found her forever home with Ted, a disabled combat Marine veteran. The trained service dog was in need of a job and forever home and instantly connected with her new dad. Ted was in need of a service dog and the sweet dog is living up to her name.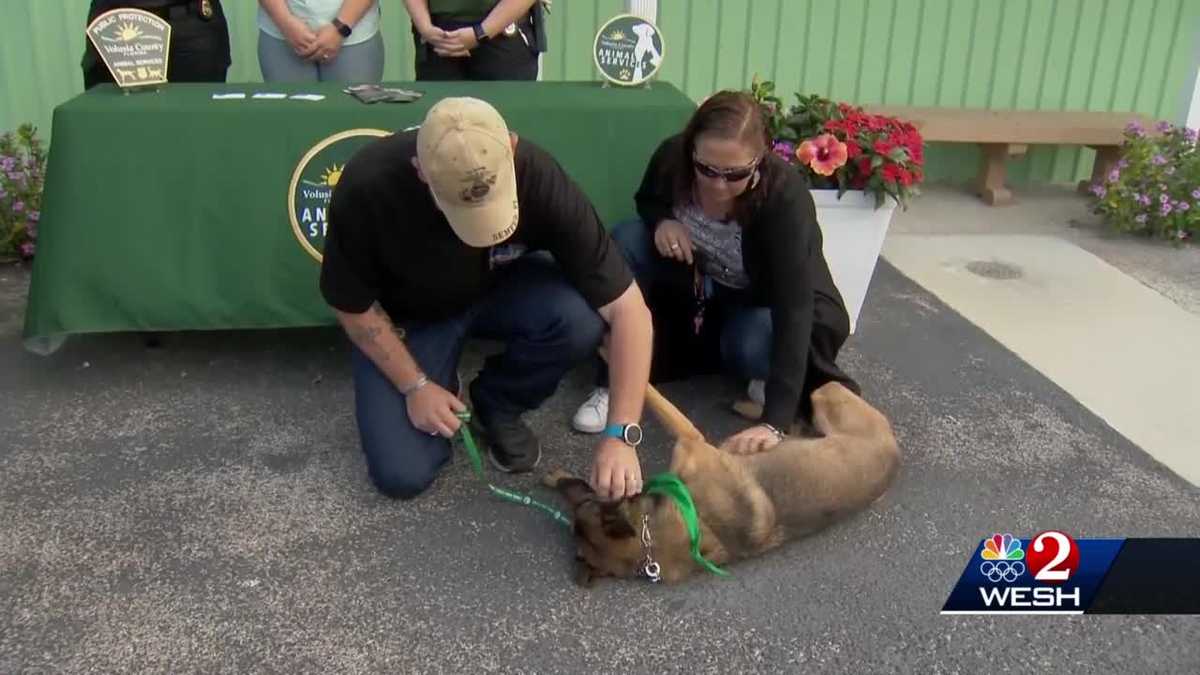 Dease is thrilled by the adoption and said with tears in her eyes, "She's in need of a responsibility and a job, and I feel certain that we have found that job for her."
Witness the love between her and her new dad in the video below. The video starts by showing the heartbreaking incident that led to Miracle's rescue, so viewer discretion is advised.