Zoo employees who stayed in Ukraine to help animals found shot to death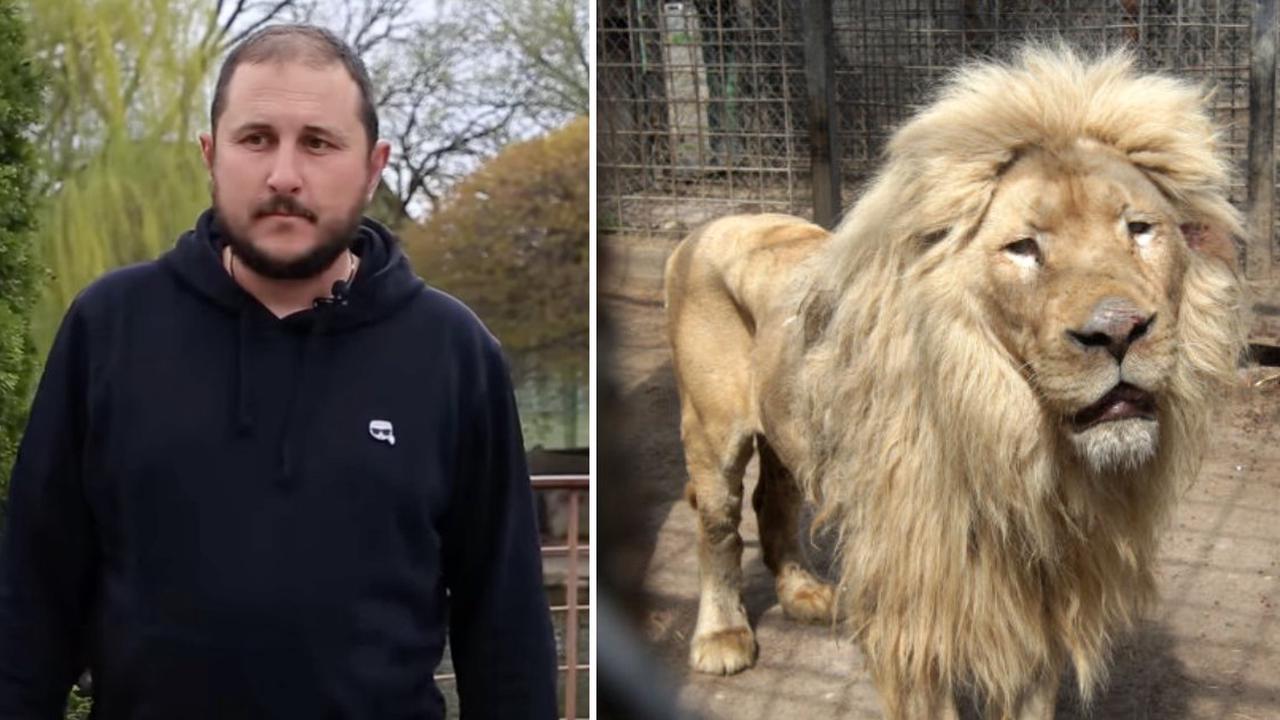 They gave their lives to help animals — rest in peace 💔😢
Ever since the Russian military invasion of Ukraine began two months ago, we've heard many stories of bravery and resilience from the Ukrainian people — including many who stayed behind in the war-torn country to look after animals.
It's great to hear people are looking out for these animals despite everything, but it's important to remember these people are truly risking their lives by being there, constantly under threat of bombs and gunfire from Russian forces.
That sad reality recently became clear for one Ukrainian zoo, after the discovery that two zoo staff members who stayed in the country to help animals were shot to death.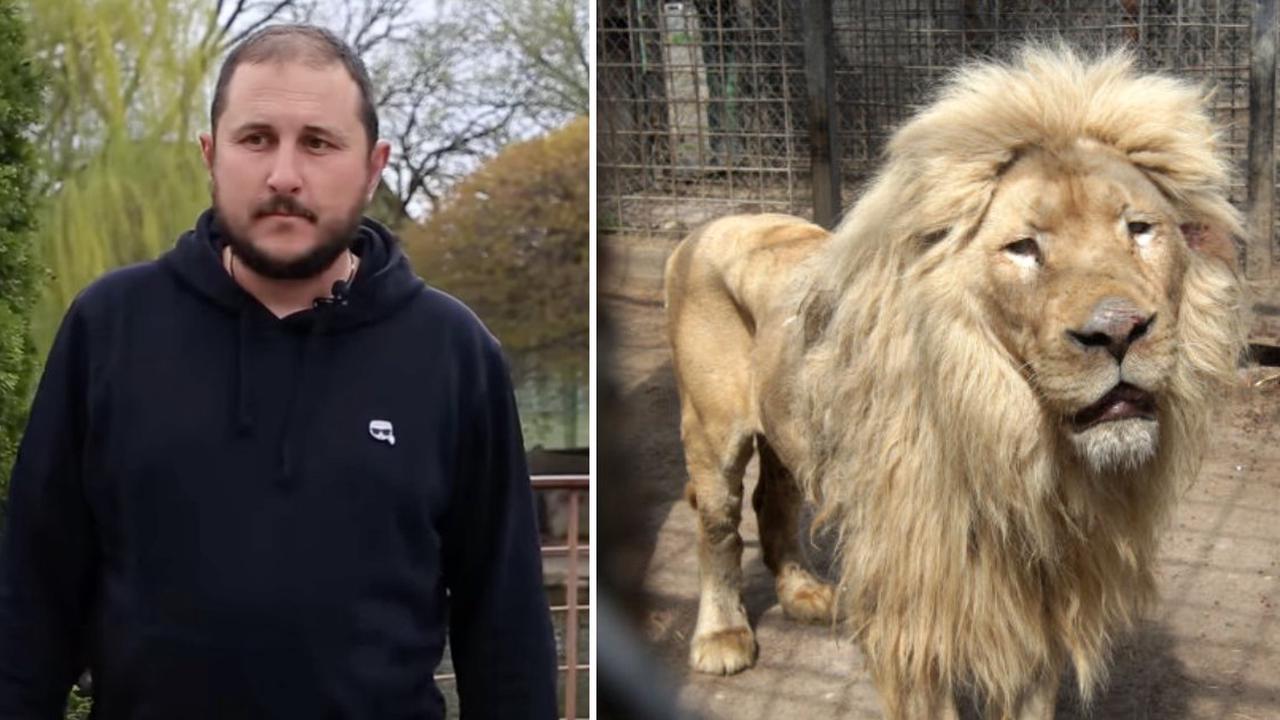 Feldman Ecopark is a zoo in Kharkiv, Ukraine's second most populous city that has become one of the epicenters of Russian bombing. Many staff members have stayed at the zoo to care for the animals, and have been working hard to evacuate them from danger before it is too late.
But sadly, the zoo recently received news that two of its employees had been found killed by gunfire. "We have received confirmation that two of our employees who went missing in early March have died," the zoo said in a statement yesterday.
The employees reportedly stayed in Ukraine even as the war began to help feed the animals. But on March 7, they were gone from the zoo.
They were considered missing and zoo staff searched for them with the help of local law enforcement. There was no sign of them — until recently, they got the grim confirmation that the men had been killed by Russian forces.
"Yesterday we received confirmation that their bodies had been found. Our guys were shot by the enemies, and their bodies had been barricaded in the back room," the Ecopark wrote on Facebook.
"We'll cherish the blessed memory of these wonderful and courageous people. Sincere condolences to their families and friends. We believe that inhumans who have committed this will definitely be punished!"
It's the latest heartbreaking news for the zoo, which has been trying to care for their animals amidst heavy fire.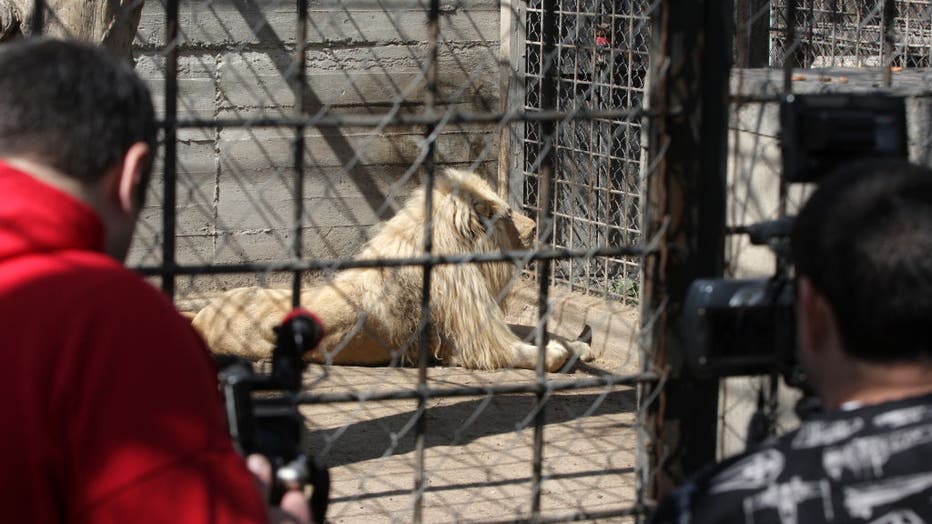 In a recent update, the zoo said that because the animals' enclosures had been badly damaged by shelling, they were racing against time to find new shelter for their big cats, including lions, tigers and bears.
If they can't, they will have to euthanize the animals, given the possibility that the predators might become get loose and pose a danger to locals.
"It is unimaginably painful to talk about this," reads a statement by park founder Alexander Feldman. "But the main priority now is the lives of people."
But the situation is not yet hopeless: the zoo is doubling its efforts to find temporary housing solutions for all their animals.
And their plea for help has motivated a widespread outreach of support, according to a Facebook post from the zoo: "Transport is already coming to us, the necessary cages are coming, people are coming who are not afraid to take animals out of the shelled zone, our pets are ready to receive in many places. Of course, everything is still very complicated and the process is only gaining momentum."
"Today, efforts to save our animals will not only continue, but will hopefully double and triple," the Ecopark wrote on Facebook. "Much depends on the situation in the Ecopark area, but we believe in the best and are waiting for positive news!"
But even though they're working hard to save the lives of these animals, their own lives are constantly in danger. In another recent update, they said they were targeted by Russian forces, even though they were just evacuating wolves.
"A drone flying over the territory of the Ecopark means danger. That is often followed by shelling. Russian troops are constantly monitoring the territory," the park wrote. "It seems that they should understand that the evacuation of wolves is a purely peaceful process. But our rescuers have learned on several occasions that their logic … is completely different."
Rest in peace to these brave men who gave their lives to help animals. We hope all the other heroes in Ukraine remain safe from harm.
Please share this story to pay respects to these zookeepers who tragically lost their lives in this war