12-year-old dog saved from hoarding situation gets adopted by veteran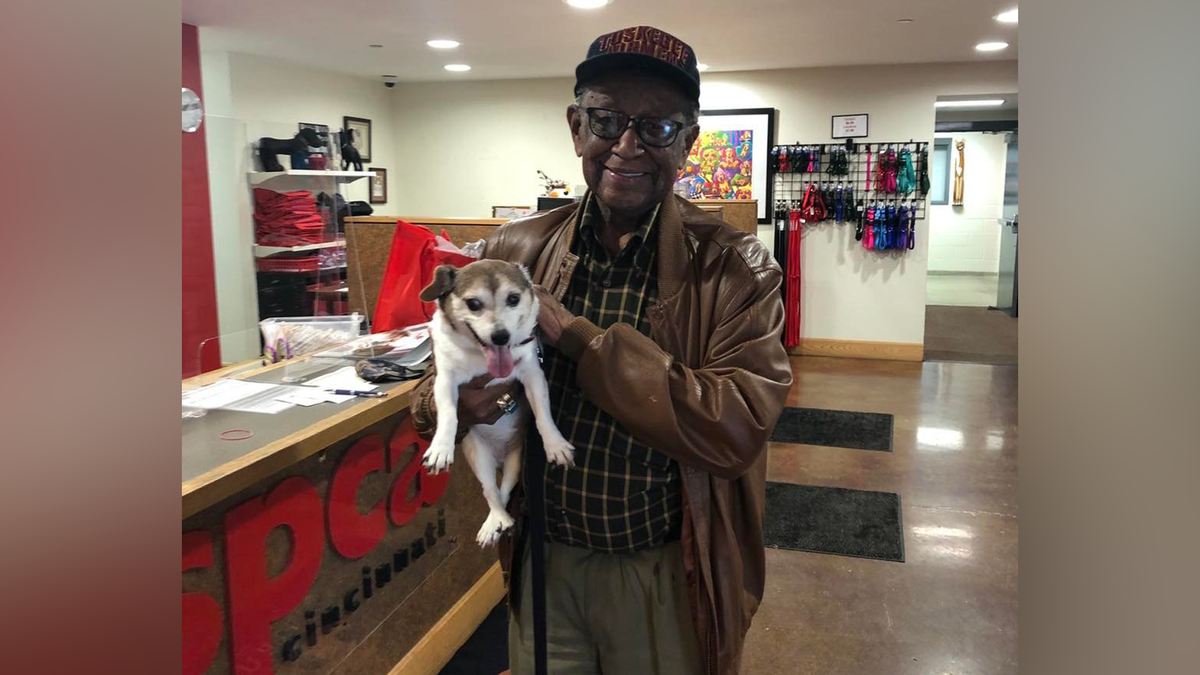 After being saved from a hoarding situation, this senior dog has found a perfect home with a local veteran
A senior dog saved from a hoarding situation has found a sweet new home to spend her twilight years, with a local veteran who is known for his big heart.
According to a Facebook post by SPCA Cincinnati, Trudy, a 12-year-old mixed-breed dog who was recently rescued from a hoarding situation, was adopted on May 6 by local Air Force veteran Robert Ingguls.
Two months ago, the SPCA reported taking in 14 dogs, who had been living with a woman in a trailer until the owner became overwhelmed.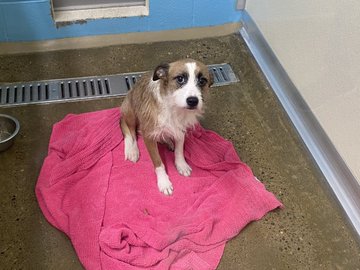 "About a week ago, someone reached out to us explaining that someone needed some help with a lot of dogs. They were just being overrun by many of them," Teresa Fox, chief dog warden for the Clermont County Animal Shelter, told Local 12.
It seems Trudy was one of the dogs saved from this situation. At 12 years old, Trudy is a senior in dog years, so finding a new home for her was no guarantee.
But now, she has a great new home to spend her twilight years in — with a local celebrity the SPCA describes as a "reputable man" and a "proud Veteran of this country," and say it's not the first time he's helped his community.
A few years ago, Mr. Ingguls made headlines after fighting to save his former elementary school — Southgate Street School, the county's only school for African American children during segregation — from being demolished.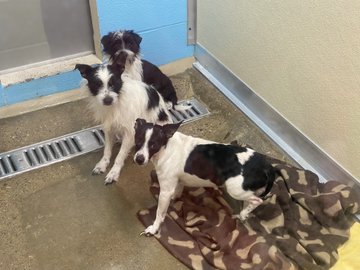 "She was trying to do the right thing. Her daughter passed away and she took on the dogs that she left behind," Fox says, and the dogs kept reproducing until she became "overwhelmed" by the dogs.
Ingguls, who attended the "separate but equal" school in the 1940s, recalls that the staff helped the Black students in a world that was still segregated, and led to him getting a scholarship to Fisk University and pursuing a medical career.
"You couldn't have gotten a better education because the people who taught us had gone through great trials and tribulations themselves," Ingguls said, according to Cincinnati.com. "So, therefore, they were bent on that you were going to get a superb education."
When the historic school was nearly demolished, Ingulls was part of the successful effort to preserve the building. It is now the Newport History Museum, with Ingulls' former classrooms preserved just as they were.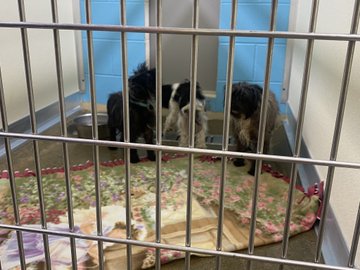 "We were determined this wasn't going to be a parking lot come hell or high water because so much history is here. It just had to be told by someone. It had to be preserved by someone."
It's clear that Ingulls has a big heart and does the right thing, and we're sure Trudy will be in great loving hands for the rest of her days.
"For all you've done for our nation and our shelter this afternoon, thank you Mr. Ingguls!" SPCA Cincinnati wrote.
We're so glad Trudy has a loving new home! Share this amazing news!