Vietnam Veteran Wishes To Reunite With His Dog At The Last Moment Of His Life
This not only helped the man it let the dog say its good bye too…!🙏🙏🙏
John Vincent, a former marine who grew up on a farm in Montana, served for three years in the Marines, including time in Vietnam. At 96 years old, he is an orphan with no family and Patch, his beloved dog, is all he has. The two used to go for a walk every evening after Vincent retired to New Mexico, riding on his Harley-Davidson motorcycle with Patch wearing his own pair of goggles.
Shelter dogs like Patch have a unique perspective on life, having endured hardships and loneliness. When you adopt a rescue dog, you become their sole owner in their eyes.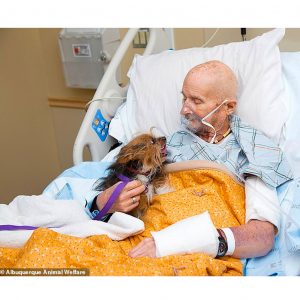 Vincent never considered leaving his beloved Patch, but when he became too weak and was taken to a hospice, Patch was temporarily transferred to an animal shelter.
Despite running out of time, John's last wish was to see his dog Patch one last time and hug him. The caregivers at the hospice did everything they could to make this meeting a reality, and Patch's last encounter with John was emotional and intense. John was overjoyed to see his beloved dog and asked if Patch was happy to meet him.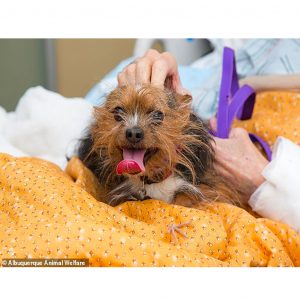 Danny, who witnessed the emotional meeting, described it as a heartfelt farewell and touching moment. As a caregiver, it was an honor to fulfill a veteran's last wish.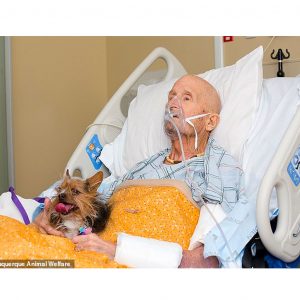 After John's passing, Patch found a new owner and would soon be joining his new home, according to the shelter. We hope that Patch will find happiness and love in his new home, just as he did with John.
Undoubtedly, John, who is now smiling in heaven, would want someone to care for and love Patch as much as he did.
God bless you! ❤️🙏❤️
Please SHARE to pass on this story to a friend or family member! ❤️